Jon Borodach, Principal Conductor
Jon Borodach has enjoyed a dynamic career as a conductor, instrumentalist, and music educator. Before coming to Colorado in 2008, Borodach was the director of instrumental music at Grossmont High School in La Mesa, California, in eastern San Diego County. Under his baton, the Grossmont ensembles consistently earned Unanimous Superior ratings at regional music festivals and contests. During his career, Borodach led his groups on concert tours of Washington, D.C., Philadelphia, New York and San Francisco. Graduates from the Grossmont High School music program have earned scholarships to study music at the University of North Texas, the University of Nebraska, the University of Arizona, the University of California at Los Angeles, and several California State University locations including SDSU. From 2001-2004 Borodach was also the associate conductor of the San Diego Wind Ensemble, a professional-level ensemble comprised of freelance musicians from San Diego County. Borodach has served as an adjudicator and clinician for the Southern California School Band Orchestra Association. Borodach holds a Master of Music degree in instrumental conducting from San Diego State University.
Ned Avery, Assistant Conductor
Ned Avery is currently in his 22nd year teaching instrumental music. He has a master's degree in conducting from Western Washington University and a Master of Music Education with an emphasis in jazz studies from the University of North Texas. His undergraduate studies were at UNC Greeley. He plays cornet with the Rocky Mountain Brassworks and is their assistant conductor. Avery has been a Thornton Community Band member from the first year and is currently serving as president of the Board: "I've played in community bands since I was 15 and believe they offer a great opportunity for adults to continue making music and making new friends."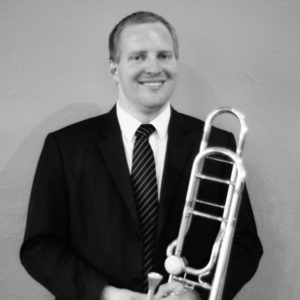 Kyle Dobbins, Assistant Conductor
Originally from Mount Liberty, Ohio, Kyle Dobbins has taught Band and Orchestra in Wyoming and Colorado since 2009. He graduated from The University of Wyoming in 2009 with a bachelor's of music in music education and earned his Master of Music Education in 2018 from the University of Colorado Boulder. He moved to Colorado in 2012 and has taught music in Denver Public Schools since 2014. He has been the director of instrumental music at Denver South High School since 2017. At Denver South, he directs the beginning and advanced orchestras, the beginning and advanced concert bands, the Rebel Rouser Pep Band, the Rebel Jazz Band, the Rebel Line—Denver South's performance drumline—and teaches the beginning level drumline and world percussion class, as well as the after-school student-run jazz combo. In addition to serving as the director the bands, orchestras, and drumline at Denver South High School, Dobbins has been active in the music scene around the Denver Metro Area as a music sub and has performed with the Denver Pops Orchestra, The Rocky Mountain Brassworks, Gora Gora Orchestar, and the Colorado Jazz Workshop. He serves as the principal trombonist of the Thornton Community Band and in Fall of 2018 become their assistant conductor. When he is not teaching at Denver South, conducting, or playing trombone around town, Dobbins enjoys hiking, skiing, and keeping his lovable lab, Jackson, from chewing up the furniture.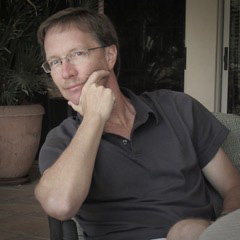 Robert Wagner, Assistant Conductor
Robert Wagner is a Colorado Native with strong ties to Thornton having graduated from Thornton High School and ending his teaching career of 30 years as the director of bands for Horizon High School in Thornton. Wagner has had a career in music spanning more than 40 years. He began playing professionally in his teens and has performed as a low brass, keyboard, and bass player. He continues as a performer playing bass trombone as a member of the Denver Pops Orchestra and TCB, as well as an on-call musician for ensembles across the Denver Metro area. Robert holds a Bachelor of Music Education degree from the University of Northern Colorado with an emphasis in wind conducting and jazz pedagogy and a minor in music performance. He has a master's in educational administration. As an educator, Wagner's career has lasted over 30 years.Wagner has led and directed ensembles and programs at all levels and genres. His ensembles received numerous awards and recognitions with invitations to perform in Ireland, Austria, and Hungary, as well as across the United States. The program at Horizon High School was often recognized for its excellence in its concert and jazz programs. As a conductor, Wagner is in demand as a clinician and guest conductor. He frequently adjudicates festivals for concert bands, orchestras and jazz ensembles. He studied conducting with David Wallace, Alan MacMurray, Eugene Migliaro Corporan, and Gene Aitken.